Telephone Banking
At Schofield FCU, telephone banking is so simple. Whether you're on the road or relaxing at home, you can access your accounts quickly and safely, 24/7. Navigation is easy! Using your phone keypad, our easy-to-follow prompts will guide you through a full-service menu.
All you need is a touch-tone telephone, your account number and your PIN. It's easy to use and it's a free service.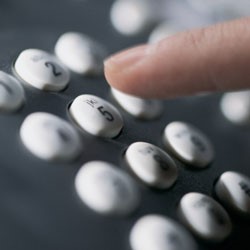 Features:
Check account balances
Review account history
Transfer funds between accounts
Request check withdrawals
Calculate loan payment
Call (808) 624-9884 for more information.
Go to main navigation