ATM/Debit Card
With the Schofield FCU ATM/Debit MasterCard® you can have safe and convenient access to your funds anywhere MasterCard® is accepted. Use it at an ATM to get cash. Use it at your favorite restaurants or make purchases at your local grocery store. Its uses are virtually endless. Enjoy the benefits that the MasterCard® symbol brings to your ATM/Debit card.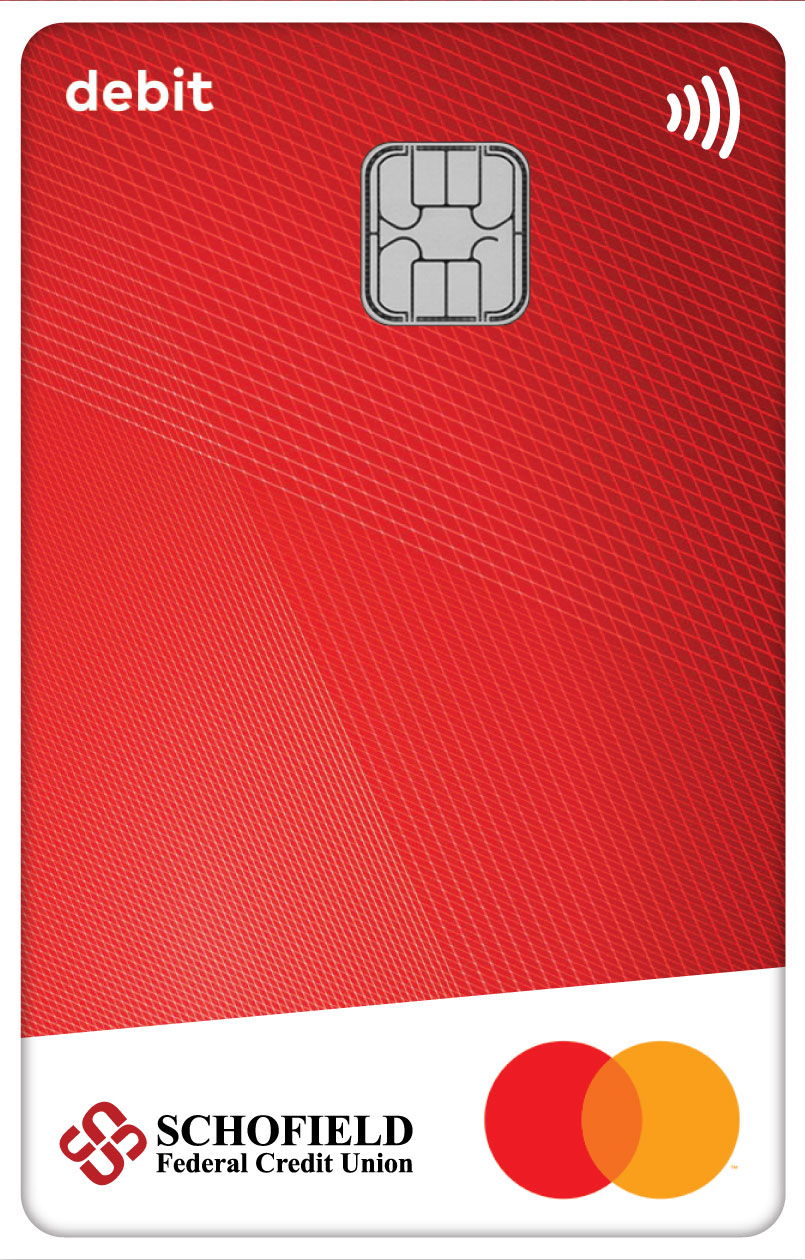 Features:
Convenient access to funds anywhere MasterCard® is accepted
Access your account at over 1 million ATMs.
Accepted at over 28 million locations worldwide
Surcharge free access at all Schofield FCU, Bank of Hawaii and American Savings Bank ATMs
All purchase transactions are automatically deducted from your Checking Account
Debit Card Fraud monitoring service gives added protection to your account
Contactless feature
Call (808) 624-9884 to inquire about our Debit Card program.
For Card Activation and PIN create, call (800) 717-4923.
For 24/7 Lost or Stolen Debit Card Reporting, call (800) 838-8000.
For Debit Card Dispute Services, call (833) 288-1126.
Go to main navigation